IMPORTANT UPDATE: NITRO Studio now offers two options when creating Custom Actions: Legacy and Designer
Legacy - uses the textual interface that NITRO Studio has used since its beginnings. You can still use this to create Custom Actions, if you prefer.
Designer - uses a interactive, visual canvas to create workflows. This has similarities to Visio and other Business Process Management Notation (BPMN) interfaces.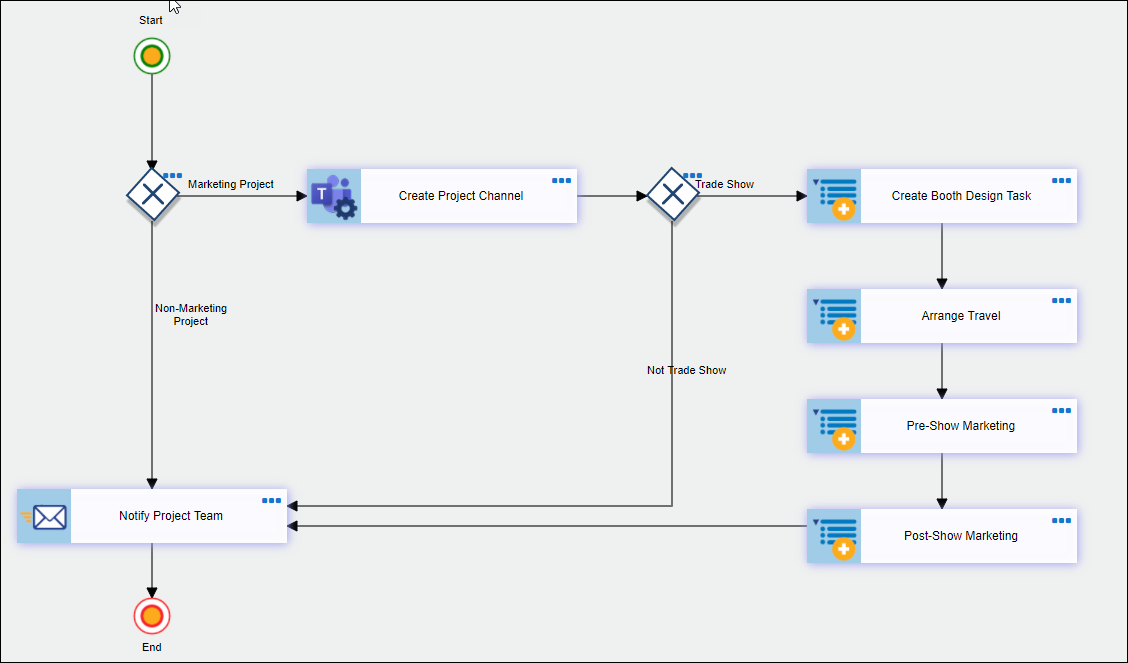 In both cases, the Actions are the same and will perform in the same way. Please note that a Legacy version cannot be converted to a Designer (or vice versa) automatically. But generally speaking, it is not difficult to recreate a Legacy custom action in the Designer interface. The Designer interface offers more options in terms of logic and flow, see the Custom Action Designer section for details or contact Crow Canyon Support for specific use cases.