CCS Service Request - Human Resources (HR) and Benefits
Leverage your existing Microsoft Outlook, Office and the Web to Track and Manage HR requests.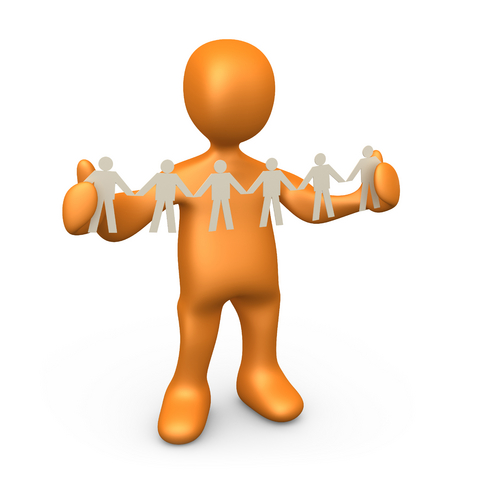 CHALLENGE: Increase the level of service to employees while improving HR staff productivity. HR departments have to field many types of requests that include a variety of forms and routing processes. The challenge is to provide a simple and efficient way to capture specific information, route it to the right staff, and provide timely follow-up.

SOLUTION: CCS Service Request - HR is a powerful yet simple and efficient way to automate the tracking and management of the HR request processes. Employees submit requests from a variety of sources (phone, email, the web, and Outlook) and the tickets are routed to the right department or individual for assignment and fulfillment. Link in relevant forms, and policies, tracks time, costs, work logs and status throughout the process.
Automate your existing forms and manual routing processes to improve employee service and Human Resources staff productivity. Examples of HR requests include:
Temporary contractor requests
New hire management
Benefit enrollment and change
Hire/Termination process
Leave requests

Vacation requests
Training requests
Wage change requests
Timesheet routing
Employee badge requests
Policy questions / compliance
Learn more about automating HR Service Requests in our Whitepaper
---
CCS Service Request - HR Features
| | |
| --- | --- |
| | Install in minutes on your existing systems |
| | Tickets can be submitted through email, web, Outlook or the phone |
| | Easily configurable to support your existing processes without IT assistance |
| | Automatically routes to responsible department or individual for assignment and fulfillment |
| | Assign to one or many staff, split ticket into multiple tickets |
| | Full approval and emergency notification features |
| | Access knowledgebase, Outlook Calendars to set appointments, and link to any HRMS database all from within the request fulfillment form |
| | Quickly identify overdue tickets, high priority status or any other filter with Ticket Views feature. Measure your success with full reporting capabilities |

Immediate Benefits
Increase employee productivity, by providing an easy to use,

centralized point, for submitting HR requests

Improve department staff productivity by automating the request, routing and tracking process

Reduce time consuming follow-up phone calls for request status and more information

Improve efficiency and compliance

by standardizing request procedures and process

More effectively measure service levels, response times and costs for requests

Get more return out of your existing Microsoft investment

Significantly increase overall operational efficiency and employee satisfaction